Atlantic City, New Jersey, Map Illustration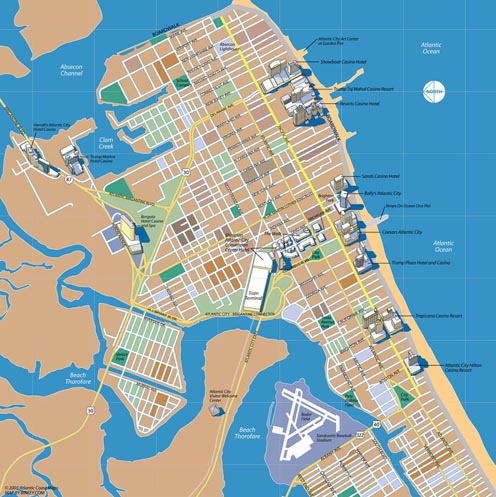 This preliminary city map was illustrated in Adobe Illustrator by Randal Birkey and intended for use to sell advertising to the businesses in that city. It featured all the major casinos, and shopping spots as a means to attract additional businesses to advertise on the map. Each new business would have their building and location added in 3D to the map, to match the other buildings. A key to the advertisers and additional ad space was to be added to the outside edge of this map.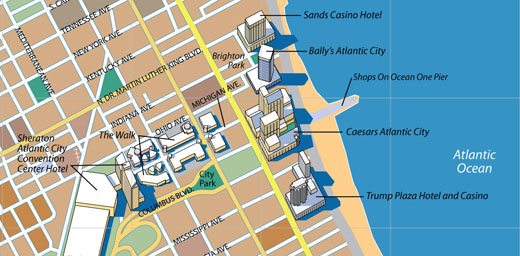 The style of this map is called an axonometric projection. To create this, the 2D base map is rotated off axis (North is in the upper right corner), which allows for the building to be projected in a 3D fashion, straight up vertically from the base. The advantage is that the base map is still to scale and can be used for relatively accurate distances.