Manufacturing Conveyor System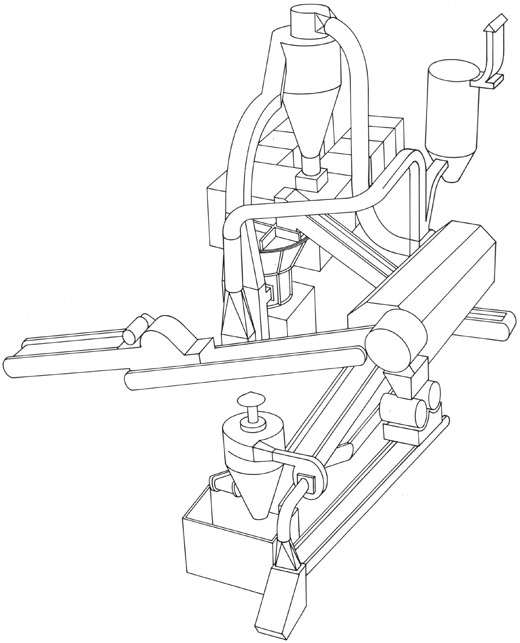 This is one of the earliest line illustrations Randal did after starting his freelance career in 1980. A client needed a simple line diagram of a manufacturing process to use in a printed company communication brochure. Randal worked from photo references to create this line art illustration. He worked with Rapidograph ink pens on smooth 20 x 30 illustration board. These were the same tools that he learned to use working as an engineering and architectural draftsman beginning in 1970 as a high school student.
The final line art was photostat copied down to reproduction size and positioned on the designer art boards for final photo transfer to film and then a printing plate.