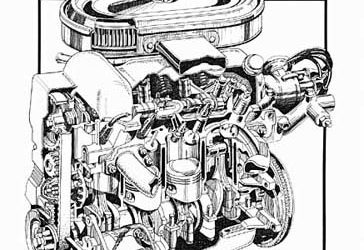 This is a cutaway illustration of a Ford 4-Cylinder engine back in the days of the Ford Pinto (circa 1970's). It was done by hand with pen and ink on illustration board from technical references.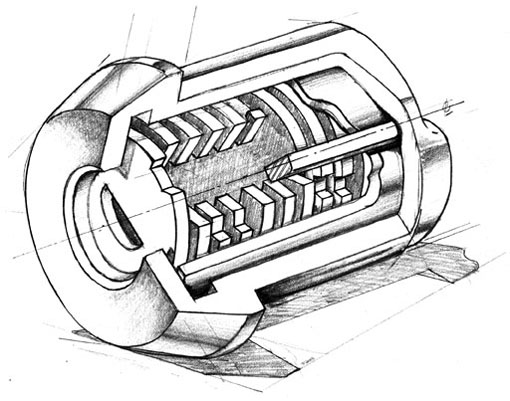 The Customer's Need The manufacturer of Abloy Locks required an illustration to reveal the unique tumbler technology used in their locks for a trade advertisement. Randal's Solution Randal was contacted by the manufacturer's ad agency in the 1980's and contracted to...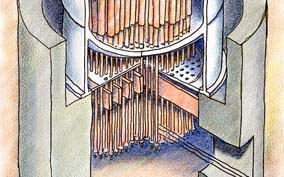 Randal Birkey was contracted by Boston Edison, a Massachusetts utility company, to complete a series of technical illustrations for a public relations brochure. This image is a nuclear reactor core, with the sides shown cutaway to reveal the rods inside. The...